Over the last week or so we have implemented the new Scripts CDN feature. A basic content delivery network for hosting your Lua scripts. You can find the new feature here.
Showcase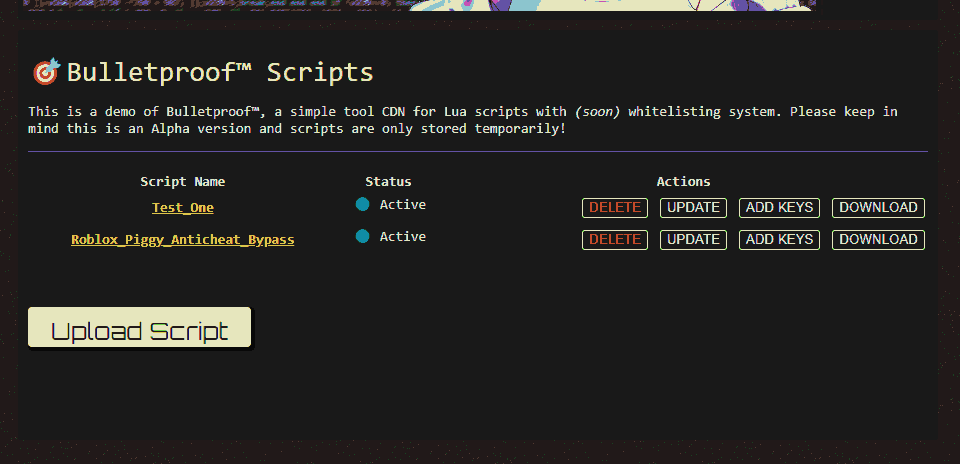 Uploading a script will automatically obfuscate it with the 'Chaotic Evil' config, no need to obfuscate it yourself. To make sure your script works with 'Chaotic Evil' it is recommended to test it by hand first.
Please note that you can 'update' an existing script, so no need to delete and create a new one.
Whitelisting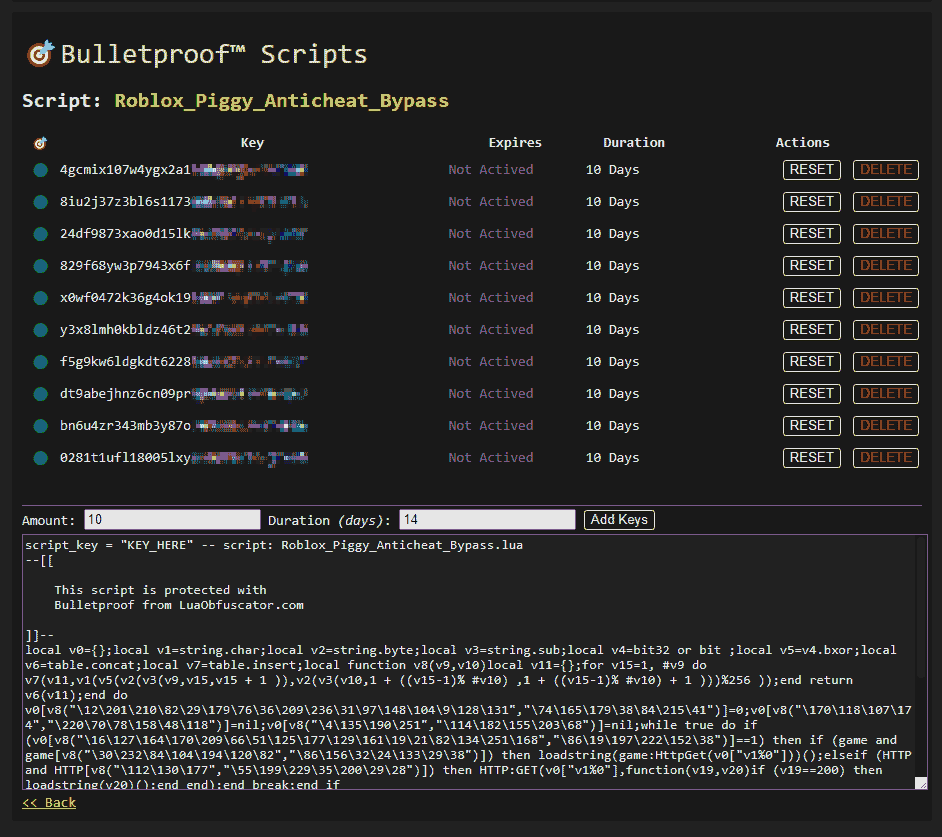 When the script is created, you can create keys with a given duration in days. There is a small icon indicating if a key is activated, in use, or waiting to be activated. Any key will become in use the second it is used and the license countdown will be shown.
To share your script, copy-paste the small snippet on the bottom or go back to the script's overview and click 'download'
TL;DR
A very basic CDN with whitelisting as my friend asked for this, feedback is appreciated.
---